Learn how to grow your Instagram account, how to promote your products, business, and services.
Elena Markova, Digital Marketing professional with working expertise within several industries: Travel, Real Estate, Luxury, FMCG, Automotive, founder of COMO LAKE Today lifestyle magazine, will conduct a practical webinar about the promotion on Instagram.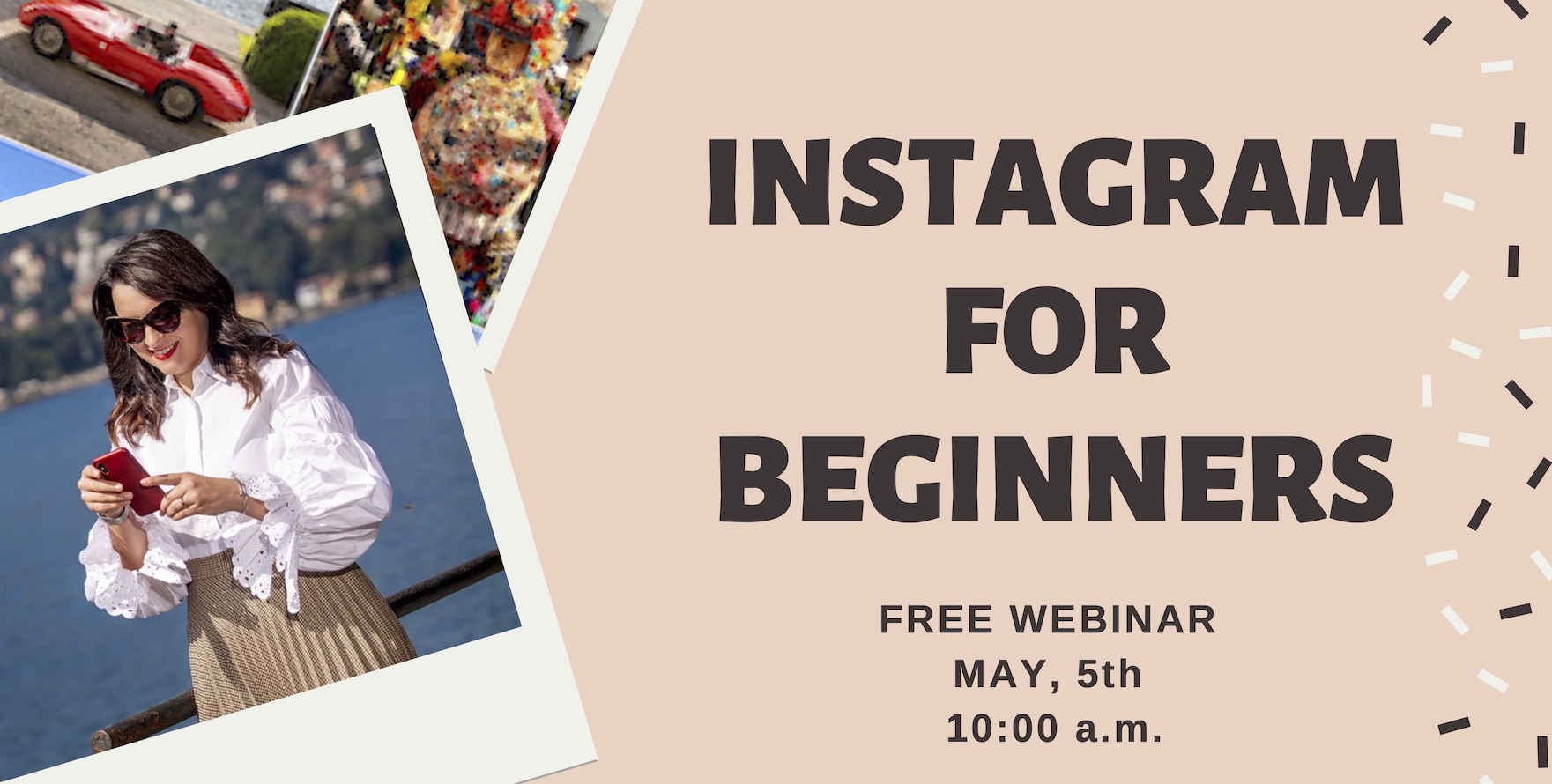 During the webinar, we will discuss: 
✔️Best Practices on how to start an Instagram account?
✔️What is an Instagram best Photography?
✔️How to understand the Posting Strategies (Frequency, time, hashtag, locations, Instagram Stories, Interaction)?
✔️How to find your audience on Instagram? 
✔️How to collaborate with Influencers? 
✔️How to promote your page? 
✔️Please, before the webinar, create the Instagram account if you don't' have one. 
✔️The free webinar will be organized via Zoom on Tuesday the 5th of May at 10:00. 
Please register at: https://forms.gle/PGTg9GXYw6MwUG6Q7
or contact Elena via email at lakecomoclubeventi@gmail.com to be a part of the online event.