If you are interested in knowing more about the Como International Club, come join us at one of our monthly Coffee Mornings on the first Wednesday of each month at the Como Yacht Club from 10:00am to 12:00pm.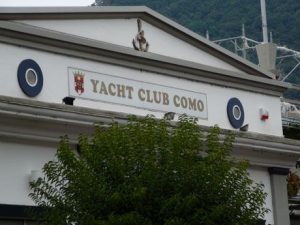 In the event that the first Wednesday of the month falls on a holiday, the Coffee Morning will be held on the following Wednesday. If you are a Non-Member and would like to check out a Coffee Morning, you will pay a 5€ visitor fee. Upon the decision to become an Official Member of the CIC, your visitors fee will be refunded. You are permitted to attend twice before deciding to become a member.
The Membership Year runs from September to June of the following year. The cost of Membership is 55.00€.
This fee can be paid at the next coffee morning in cash, or via bank transfer using these bank details: IT33C 05216 10900 000000012496
All in all, becoming a Member offers many advantages!
You will become part of a dynamic community of international, English-speaking women.
You have the opportunity to participate in the plethora of activities as organized by the Club.
You will receive the exclusive Como International Club Bulletin containing national and regional events, exclusive invitations to club related excursions and activities, sub-club access, and more!
You are added and will have access to the Member Directory.
Please contact our CIC Membership Representative Jeannie Mcneil at membership@comointernationalclub.it if you have further questions about membership.