Due to the order issued by the authorities of the Region of Lombardy on 'gathering in a public or private place, including cultural, recreational, sportive and religious' we will be suspending our Como International Club events till further notice.
Welcome to Como International Club!

The Como International Club (CIC) was founded over 40 years ago and welcomes women of all nationalities in Como, Italy and the surrounding areas. The CIC aims to promote international friendships through social events and an array of cultural activities in and around Lake Como.
We currently have over 120 active English-speaking members and are always enthusiastic to add more fresh faces to the group. Please use our website to inquire about Como International Club, become a member, as well as browse and register for our monthly club events.  For further info send an email to info@comointernationalclub.it
"I'm very honoured to be the president of the club this year. I will do my best to enrich the club's activities, amplify the community, and make it an even more valuable experience for all of us" Elena Markova, CIC President
 COMO INTERNATIONAL CLUB'S SOCIAL APERITIVO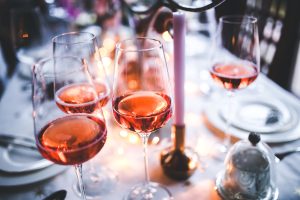 Many of you ladies who can't attend the Wednesday Coffee Morning, will be pleased to know that we're now trying to organising a Friday Social Evening event to allow you to join the club and meet like-minded women from around the world! 
Our Friday Socials will have different themes each month and are an opportunity for new members, old members friends and family to get together for an aperitivo and a drink in town. 
The location will change each month!
The Membership Year runs from September to June of the following year. The cost of Membership is 55.00€. This fee can be paid at the next coffee morning in cash, or via bank transfer using these bank details: IT33C 05216 10900 000000012496
Find out more about how to become a member and sign up now!