Summer Party – June 10th, 2023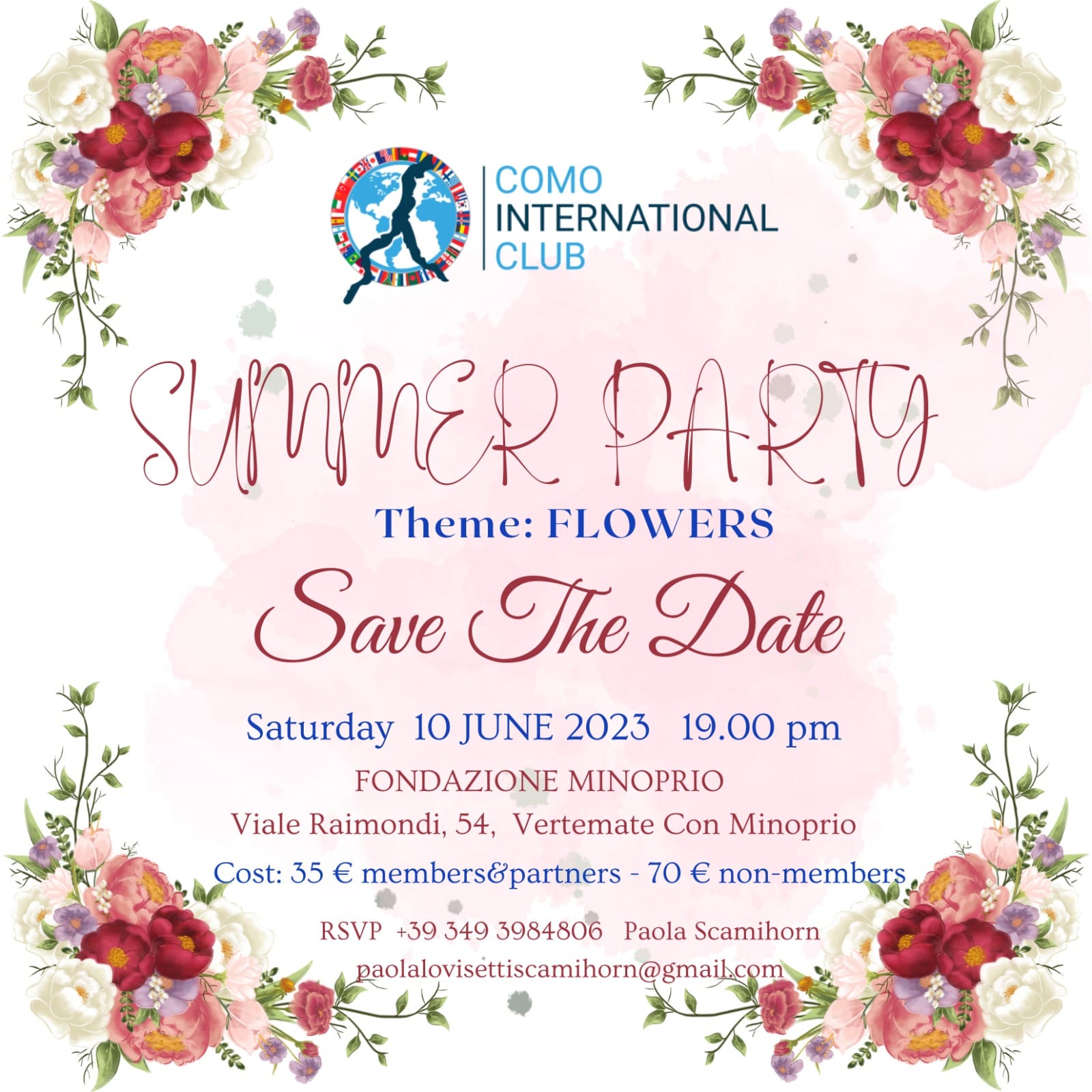 Summer Party - June 10th, 2023
The last spectacular event of the season 2022/2023 was our traditional Summer Party on June 10th.
It was nice to embrace each other one last time before the summer break, with an exchange of wishes for the best summer holidays ahead of us.
This season we celebrated it at the Fondazione Minoprio in Vertemate con Minoprio in their beautiful garden, with good food, tasty wine, lovely music
and a lot of fun!
The theme of the party was flowers, which suited the season and location.
Many surprises were prepared for the guests such as, to mention some – floral outfit celebration, soprano singer and many other ones.