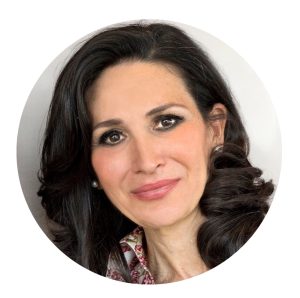 Dear Members,
"Goodbye October, Hello November. New month, New blessings, New beginnings, New intentions and New Results!"
At the beginning of November, autumn still shows itself with warm days and colorful leaves. The leaves then slowly fall to the ground and the trees become balder. In the middle of this month the temparature drops down and when the first snowflakes appear towards the end of the month, you know that autumn has passed and winter is just around the corner.
November is packed with an abundance of special days of awareness and observances to celebrate in Italy. Two Christian holidays, All Saints' Day and All Souls' Day, fall within early November, and the Advent calendar begins at the end of the month to countdown until Christmas, as well. This month, we have prepared various events balancing between art, culture, gastronomy, lifestyle and beauty. The calendar is very rich. I will mention only some of them. In the bulletin you have the complete list.
We start with some physical activity, a pilates class, to keep us in a good shape. Hair is a part of the female beauty; our member Zamira Dini is presenting the hair styling trends of the next season. On the 14th, we will have an amazing Hair Show here at the Yacht Club. This month I am happy to host one event at my house, giving some tips on basic rules of etiquette when it comes to an Italian table, for example how to compose the menu, setting the table or hosting your guests. Then, we are lucky to have the opportunity to visit the Mantero Outlet, one of the major silk companies in the area where you can buy some unique silk accesories made in Italy. For the Alfa Romeo lovers, I suggest the visit to the Alfa Romeo Museum in Arese, a rare collection of antique and modern cars that made the Italian history.
The aperitivo is held on 24th November at 6 pm at a cozy place in town, Koicha Room, at the roof top of Coin. You have the opportunIty to taste some oriental food paired with a tasty glass of prosecco and admire the Duomo, unique view!
I would like to remind you that the November coffee morning is your last chance to pay cash for the 50th Anniversary Party that we are organizing at the Sala Bianca of Teatro Sociale in Como. The cost of the ticket is 40 euro/person and your partner is welcome too. Good food, tasty wine, live music and a lot of fun will be the "ingredients" of the evening. All the details are in the bulletin.
I look forward to seeing you all at the November coffee morning.
Warm regards, Paola
OCTOBER 2022
Dear Members,
"October is the month of painted leaves. Their rich glow now flashes round the world. As fruits and leaves and the day itself acquire a bright tint just before they fall, so the year near its setting. October is its sunset sky; November the later twilight." Henry David Thoreau
Welcome October! When the hot summer days are almost behind you, you can think about ushering the cooler weather. You are more than ready to finally trade out the sandals for boots, go for a pleasant walk in the woods among the changing leaves and enjoy Halloween treats, pumpkin dishes and roasted chestnuts.
This month I am honored to host Primavera Fisogni's presentation at our October coffee morning. Primavera is a journalist, renowned Italian writer and Ph. Philosopher; she will talk about her last book – Giovane è la parola – a literary biography of Carla Porta Musa, a super centenarian, international poet from Como. We have the special privilege to have in the CIC a member, Marie-Josè D'April Musa, related to C. Musa, who will interview the writer.
This October we offer several spectacular activities, such as the visit to the beautiful Villa Monastero in Varenna and Orrido di Bellano, the interesting Science Museum Casartelli, in Como, usually closed to public. (We are lucky to have the opportunity to have it opened for us!) Just to mention a few of them: Our Italian classes will start again and are available to everyone who wants to learn/improve her Italian. This is a great opportunity to practice the language in a friendly environment. Not to mention, autumn is also a traditional period of gastronomy events. Let's start with the visit to the pumpkin field in Galbiate (LC) where you can buy your Halloween pumpkin. October 25th, is Pasta Day, that we will celebrate with a tasty lunch.
To kill two birds with one stone: our monthly recipe is Pasta with pumpkin and amaretti, a singular dish for pumpkin lovers. At the last coffee morning, I was elated to see many members and welcome new people. Our club is getting bigger and better known. I would like to thank each of you for your contribution, enthusiasm and time.
I look forward to seeing you all at the October coffee morning.
Warm regards, 
Paola
NOVEMBER 2021
Here we are, approaching the last month of autumn. November is a kind of balance between fall and winter. The summer is already a memory, and it is still early for Christmas fun.
So for this month, we prepared various events balancing between culture, gastronomy, and of course, some workout!
We start the month from the visit to Miniartextil Exhibition together with ladies from Lugano IWC. This year Miniartextil Foundation prepared astonishing installations using intense colours and bright fabrics.
It a particular pleasure to attend events organized by members! This month we have three activities that would be impossible without our ladies! On Saturday, 9 Olga Gazzola invites everyone to have a Charity Afternoon Tea and an authentic Indian Dinner at the magnificent Grand Hotel Imperiale in Moltrasio.
On the 14 of November, Jackie Rogers will lead us for a scenic walk from Brunate to Torno. Of course, lunch and aperitivo in breathtaking places are included in the program.
From 21 till the 23 of November, Debra Dolinsky is participating at the art vernissage, and she invites everyone for aperitivo in via Rovelli in Como.
As for the gastronomic events – we will have a chance to participate in the real Truffle Hunting without going to Piedmont and learn how to make delicious Autumn Cocktails At The Luxury Hotel Vista Palazzo.
On the 28th of November, we will practice how to make Festive Christmas Table Decorations.
Anyway, Christmas is just alongside!
Sincerely yours, Elena Markova
Quote of the month: "Some of the days in November carry the whole memory of summer as a fire opal carries the color of moonrise". – Gladys Taber
OCTOBER
Welcome to October, the month that ushers in the fall season in its full glory. It is also the best month to enjoy nature's shades of orange, brown, red and yellow, cosy fall sweaters, Halloween treats and pumpkin-spiced cakes!
This October, we offer several spectacular outdoor activities such as a visit to the Orticolario flower and landscape design exhibition, a trip to Tirano from St. Moritz on The Red Bernina Train, and a chance to experience a Castagnata/Chestnut Festival.
Not to mention, autumn is also a traditional period for gastronomy events here in Italy. So, let us enjoy a cooking class together and take advantage of a delicious lunch meal at an agriturismo on Lake Pusiano after a visit to the countryside.
We are also honoured to have our club member Debra Dolinski, a specialist in contemporary art, as our guide at Villa Panza. Villa Panza is situated on top of the Biumo Hill and overlooks the city of Varese, and it is an 18th-century mansion that is home to an American art collection from the 20th century.
I would like to add that we are also looking for volunteers to assist with our coffee mornings.
If you would like to join our team, please speak to any of our board members. I look forward to seeing you in costume at our special Halloween aperitif (There will be no entrance without a costume, so get creative.) and other events.
Sincerely yours,
Elena Markova
Quote of the month: "There is no season when such pleasant and sunny spots may be lighted on, and produce so pleasant an effect on the feelings, as now in October." – Nathaniel Hawthorne
SEPTEMBER
September and not January is the start of a new year for Como International Club, and I'm very honoured to be the president of the club this year. I will do my best to enrich the club's activities, amplify the community, and make it an even more valuable experience for all of us. Autumn is an ideal season for new beginnings, and with this, we have new board members who already have begun to implement new ideas and develop new events. They will be presented at our first Coffee Morning.
One of the new introductions for the new season is -Social Friday- which will take place monthly in the centre of Como city. This evening event is open to everyone; it's an excellent opportunity to meet new people and also expand the community.
A good community is about mutual relations, so, if you would like to contribute and share your gained knowledge or skills, please let us know.
We are looking for master-classes, lessons, round tables, language talks, sports activities organized by members. If you can do any of it – contact us, and we will be happy to discuss further.
Your opinion counts! If you have any ideas, questions, or suggestions – drop me a line.
Have a lovely autumn and see you soon!
Sincerely yours,
Elena Markova